Hospital / Healthcare Staffing Services
Over the years Adpearl Inc has been, and continues to be, an industry leader in Healthcare Staffing serving more hospitals and long term care homes in the GTA than any other Healthcare Staffing Organization. We provide a comprehensive range of nursing and personal support services to private patients and healthcare facilities around Ontario.
After an agreement has been put in place between Adpearl Inc and your facility or hospital or care center, we will initiate the process of ensuring all your staffing needs are met from the very first day. Our call support centre are ready to work with you in filling staff vacancies and ensuring the proper training and orientation practices are met before placement, 24 hours a day, 7 days a week.
Adpearl Inc offers up-to-date utilization reports for your facility. You can track what your requests and how we worked together to have them filled, allowing you to more effectively manage your budget and staffing needs.
You can expect that Adpearl Inc will focus on implementing all standards of excellence, including, but not limited to, safety, accountability, reducing risk and best practice guidelines.
What we provide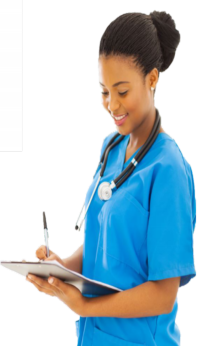 we provide staff that are experienced and specialized healthcare providers work in many different clinical environments; including and not limited to:
Specialty Registered Nurses working at critical care (ICU, CVICU, CCU), NICU, Emergency, and Post-Anesthetic units.
Registered Nurses working at Medical/ Surgical, Rehabilitation, Surgery, Complex Continuing Care (CCC), Mental Health, Maternal Child Care, Paediatrics, and Obstetrics units.
Registered Practical Nurses available to assist nursing teams in Medical or Surgical, Complex Continuing Care, Rehabilitation, and Mental Health units.
Personal Support Workers who love to assist their patients in personal and constant care.

Adpearl Inc we are commited to providing the best from a pool of experienced healthcare staff, allowing us to supply qualified professionals on demand, successfully meeting the staffing needs of hospitals and long term care homes while establishing professional and positive healthcare experience for patients.
We make sure our healthcare staff, both in hospitals, long term care homes and through private home care, represents Adpearl Inc's strong values and high standards. As our clients, you have our assurance that our staff goes through regular performance evaluations, including performance assessments that incorporate any feedback our clients provide to us. Our team of Nurses and Personal Support Workers reflect the diversified needs of the communities we serve, and are trained in diversity management.